Laser hair removal treatment has proved itself to be far more robust and long-lasting than other technological fads. From the DVD player to the floppy disc, technological innovation doesn't always last long before something comes to replace it. However, laser hair removal has passed the first hurdle of surviving and evolving since 1997. It's no surprise either, more people are choosing laser hair removal than ever before, and with its relatively pain-free process compared to waxing, rarely do you get someone dreading their laser hair treatment appointment.
Though many "wax" lyrical about the results of laser hair treatment, is it worth the time and effort that the treatment takes? Laser hair removal requires multiple sessions, and in our culture of instant gratification, do we really have the patience for it?
Recommended Read - What Are The Benefits of Laser Hair Removal?
The Process
At Perfection Cosmetic skin clinic Manchester, our laser hair removal treatment uses soft laser light beams to focus on and heat up hair follicles. These hair follicles absorb the light and the melanin pigments heat up and die after a few days. The hair follicles fall out and won't grow again in the targeted spot for months, if at all.
The Intricacies of Laser Hair Removal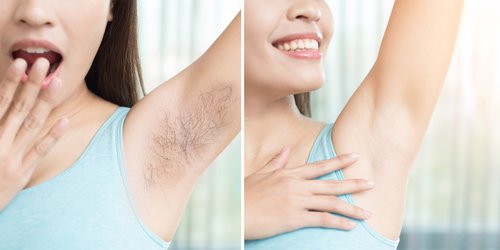 One of the factors that people often forget when it comes to laser hair removal, is that it takes a series of sessions to fully reap the benefits. In your first session of laser hair removal, much of the hair, up to 90 percent of it, is in the anagen only stage, which means that it will grow back. You must return to the treatment for a further 4 to 6 sessions to fully kill off the follicle cells that provide the starting point for hair. Those who want quick results are better off going for a wax or a shave, but you'll have better results in the long run with laser hair treatment.
Side Effects
Side effects of laser hair removal are usually fairly mild and only last for a few days. Sometimes you might find blisters appear and some skin crusting, but these are not frequent occurrences. Due to how skin treatment affects the melanin in your body, you might find that some areas affected may change pigment, becoming lighter or bleached out. These areas are most often rather small and unnoticeable.
One common side effect of laser hair removal is irritated skin. For a few days after your session, you'll find that the affected area of skin will be a little more sensitive and red than usual. Use moisturising creams and if spending long periods in direct sunlight, use plenty of high factor suncream.
Who Does It Suit?
Laser hair removal is better suited to those who don't have an active tan and are currently over the age of 18. Active tans can cause the skin pigment to change due to the laser treatments focus on melanin. Otherwise, laser hair removal can be undertaken by all skin colours, it's just a case of adjusting the light wave frequencies. If you're unsure, plan a consultation session with your clinician before undertaking the process.
Are The Prices Worth It?
Admittedly, the various sessions do add up to more than a single waxing or shaving kit. That being said, the longer-lasting results in far better value for money than waxing and shaving combined.